How to Get to Kaş and Where to Enjoy a Free Beach Experience?
Where Is Kaş Located in Antalya?
The gem of the Mediterranean Region, Kaş is a small yet mesmerizing district of Antalya, the favorite destination for history and nature lovers. Located approximately 170 kilometers away from the center of Antalya, Kaş is situated west of Eşen River and east of the district of Demre. Renowned for its natural and historical artifacts, Kaş is an ideal destination for vacationers seeking a blend of relaxation and exploration.
How to Get to Kaş?
The quickest and most comfortable way to reach Kaş is by air. The nearest airport to Kaş is located in the Dalaman district of Muğla. You can reach Dalaman, which offers direct flights from airports in Istanbul, after a journey of approximately 1 hour and 30 minutes. From Dalaman, you can cover the remaining 168 kilometers to Kaş in about 2 hours and 40 minutes by hiring a car or using private transfer services. This journey offers an unparalleled view of the Mediterranean landscape.
Where to Enjoy a Free Beach Experience in Kaş?
During your stay in Kaş, you can visit İnce Boğaz Public Beach to cool down and bask in the sun. Located within Çukurbağ Peninsula, at this beach, you can either rent a sun lounger and an umbrella, or set up your own chair and table in the green area without any charge. The daily rental fee for a sun lounger and an umbrella is 75 TL, which is roughly $3 as per the exchange rate of 1 dollar being 26 Turkish Lira.
What Does İnceBoğaz Public Beach Offer?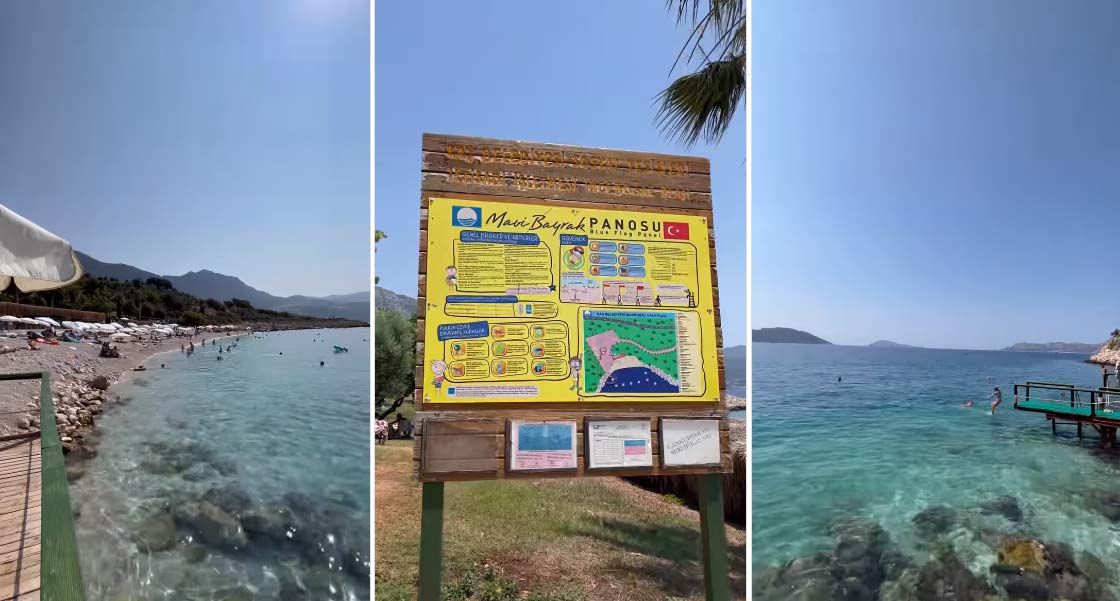 The beach features a restaurant primarily serving snack items. For instance, you can enjoy a mixed toast for 65 TL, approximately $2.5. One side of the beach offers a coastline, while the other side features a pier and a jumping area. This multi-functional space offers different experiences to every visitor.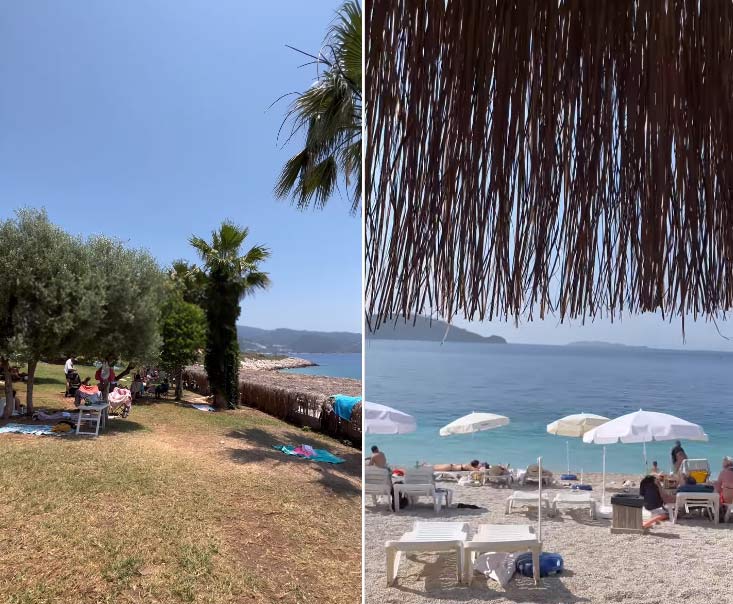 This Blue Flag beach, a guarantee of clean water and environmental management, also provides shade where you can set up your chair in the green area. It also offers amenities such as showers, toilets, and changing cabins.
Kaş, with its stunning nature, rich history, and excellent services, awaits you. By spending your vacation in Kaş, you can discover these beauties yourself.
Kas InceBogaz Public Beach Access and Map